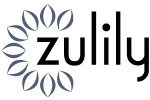 Starting today, zulily has two fantastic sales we would like you to feature on site!
**This post contains affiliate links and I will be compensated if you make a purchase after clicking on my links.**


The Disney Junior Collection Sale is being offered at up to 60% off today through, which is perfect for the family audience. With characters like Doc McStuffins and Mickey Mouse in this collection, it's sure to please the younger ones!


zulily is also featuring Up To 65% Off Columbia, on sale through Monday 1/19 @ 9 AM EST. This sale is just for the kids, with fleece jackets, winter coats, and hoodies all included in this amazing sale.



Sofia, Jake and other favorite Disney Junior friends team up with Mickey and Minnie to make every day an adventure with this colorful collection. Apparel, school supplies and other essentials are brightened by familiar faces, while toys, puzzles and interactive books keep playtime extra-animated!
$35.00
$18.99
$30.00
$19.99
$34.00
$19.99
**********************************************************************
Columbia Sportswear operates from the philosophy that anyone can enjoy the great outdoors. Gear up for the winter with great products like fleece jackets, winter coats, or even leggings. Their high-tech and rugged gear will perform through the toughest of conditions while still looking great!
$105.00
$39.99
$75.00
$27.99
$110.00
$37.99
Hurry don't miss out on the Deal!